I still remember the day my doctor called and advised me that my newborn had a milk intolerance and that – if I were to continue breastfeeding – I had to remove it from my diet.  It was Christmas Eve…  I'm not going to get into just how devastating that was for a hormonal, always-starving nursing mom.  But let's just say, a few tears were shed.  For me, the holidays center so strongly around delicious family dishes that it was a huge blow!
I quickly learned that milk wasn't the only culprit…  Soy also had a negative affect on my baby, causing him to be extremely uncomfortable and fussy.  So that had to go as well (which was actually even harder to give up than dairy had been).  Soy is in everything!
But little by little, I found some food options that were quite delicious!  And so when I had to give up dairy and soy AGAIN while breastfeeding my baby girl, I was basically a pro.  (Now I'm going to be honest here, most of the options aren't as quite good as dairy).  🙂  But trust me on this one, after a few weeks, your taste buds will adjust and you won't even notice the difference.  You'll love the food you're eating!
So here are some of my favorite choices!  🙂    (P.S.  Just make sure you still read labels as companies are always changing their list of ingredients).
---
Dairy Options – 
So Delicious makes a delicious creamer, so I was always stocked with this for my coffee.
For my cereal, I originally tried coconut milk, but I honestly gagged at the thicker texture and the flavor too.  I just wasn't a fan.  And I have a husband with a severe nut allergy, so I don't buy almond milk (not to mention the fact that nuts bothered baby girl's stomach in the beginning).
So for my cereal, I used rice milk.  It is the texture of water, and the flavor takes a bit of getting used to.  😉  But I bought the vanilla flavor, and – after a few weeks – I forgot that it was a bit strange at first.  It's an option worth trying if you're stuck!  The plain flavor was also great for mashed potatoes and baking…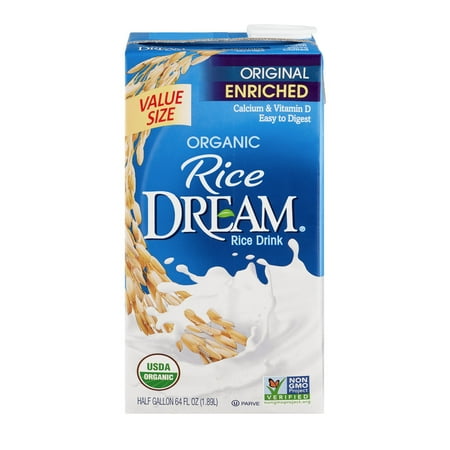 I do like chocolate coconut milk though.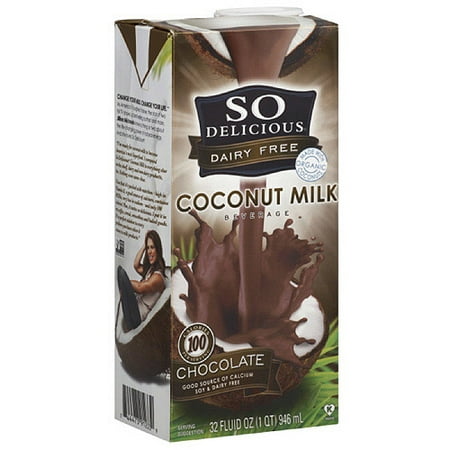 ---
---
Mayonnaise –   Just Mayo makes THE best vegan mayonnaise, in my opinion.  It's so good that even the hubby and toddler would eat it without any complaints.
I also love the garlic and chipotle flavors!  The garlic mayo is awesome for making chicken salad sandwiches.  And the chipotle mayo is absolutely delicious to create a chicken, bacon, and avocado sandwich.
(I believe Amazon sells them even if your grocery store doesn't).   🙂
---
Dressing – Watch out for salad dressings, many which do have cheese (dairy) or soy in them!  Litehouse Thousand Island Dressing uses canola oil instead of soybean like most dressings, so it's soy free.  AND there's no dairy!  So it was my go-to dressing, as its delicious.
---
Enjoy Life – I am a huge fan of Enjoy Life foods, because I have a huge chocolate addiction.  Ha, ha.
Their baking chocolate is a staple at my house, but I also love their candy bars too.  Soooooo good!  AND they're always dairy, nut, and soy free.
---
---
Sweets –   (Because a nursing mom needs her sweets!)
If you're allowed to eat soy, Ben and Jerry's makes a delicious dairy-free icecream now (and Breyers just jumped on the bandwagon too).
---
Butter –   Earth Balance butter has a delicious soy AND dairy free option.  It's great for everything from buttering toast, to frying eggs, to baking.  I highly recommend it!
---
Bread – Honestly, I use my bread machine ALL the time, and it has saved me so many times.  I use this recipe (and I substitute rice milk for the powdered milk and vegan butter for the butter).  It's chewy, crusty, and delicious!
I also love Trader Joe's Tuscan Pane bread for a sandwich or toast option.
---
---
Snacks – 
Pretzels with peanut butter
*
Coconut yogurt takes awhile to get used to; but until your taste buds are accustomed to the new flavor, it does make for delicious smoothies.  I also love it topped with granola!
These fig and raspberry bars are soooooooo GOOD!
---
Quick Dinner Items –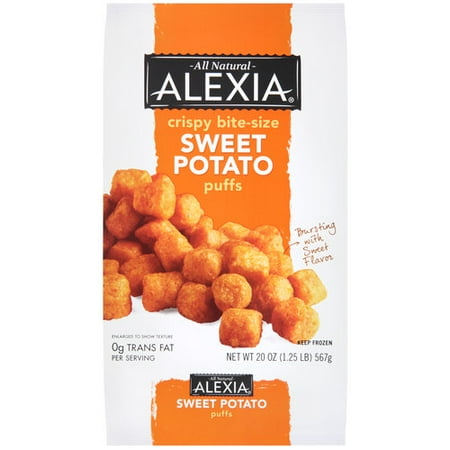 ---
Favorite Recipes and Substitutions – 
  You can use crushed wheat thins in place of bread crumbs when making meat loaf or meatballs.  (Most bread crumbs contain dairy and soy).
If you're craving a homemade chicken pot pie, you can use this recipe from Pilsbury.  Just substitute vegan butter and coconut creamer for the milk.  Top it off with homemade biscuits made with crisco and coconut creamer.  It's SO good that no one will know it's dairy free!
Place chicken drumsticks in the crockpot and smother with BBQ sauce.  Cook on High for 3 hours, and you'll have easy-peasy BBQ chicken.  This is great for BBQ chicken sandwiches, BBQ chicken salads, or BBQ chicken to be served with potatoes and veggies.
Taco's served in butter lettuce.  Lettuce wraps are soooo delicious… and naturally dairy and soy free, of course.  🙂
Top burgers with guacamole.  It's a great replacement for cheese!   I've yet to find a dairy and soy free hamburger bun option though, so I used bread for my burgers and called it a burger melt.
Snobby Joes (a vegetarian take on Sloppy Joes.  I served on toasted bread, since I couldn't do hamburger buns).
---
---
Well, these were a few of my faves.  If you have any questions or want any specific suggestions, let me know; and I'd be happy to help if I can!  🙂
If you're on a dairy and soy free diet, what is your favorite food item that I missed on my list?